Physical Therapy (PT)
Physical Therapists work with children and families to assist the child in reaching their maximum functional independence and to promote active participation in home, school, and community environments.  Physical therapists are movement experts.  Treatment focuses on improving muscle strength, balance, posture, range or motion, and quality of movement.  Pediatric PT at Swing for the Stars is play-based and will always focus on function.  Physical therapists are also available to provide consultation for adaptive equipment such as wheelchairs, standers, walkers/crutches, gait trainers and orthotics as is appropriate.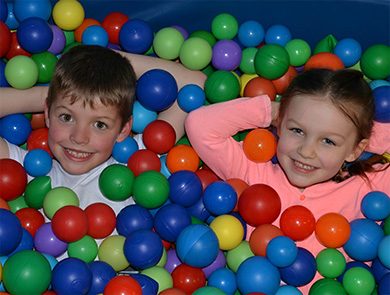 We Offer Evaluations + Treatments to Improve the Following:
Common observations that indicate a child might benefit from a physical therapy evaluation:
Meet Our Dedicated Staff
Our staff understands that each child has unique needs when it comes to therapy services. We provide collaboration throughout the therapy process to help your child achieve their greatest potential.